Our specialists offer services of cosmetic dentistry in Iași. Discover the professional solutions that we use in order to enhance the appearance of your smile and learn about the various forms of cosmetic dental procedures.
There are numerous external factors that naturally affect our teeth. Most of the time, this exposure leads to staining and discolouration.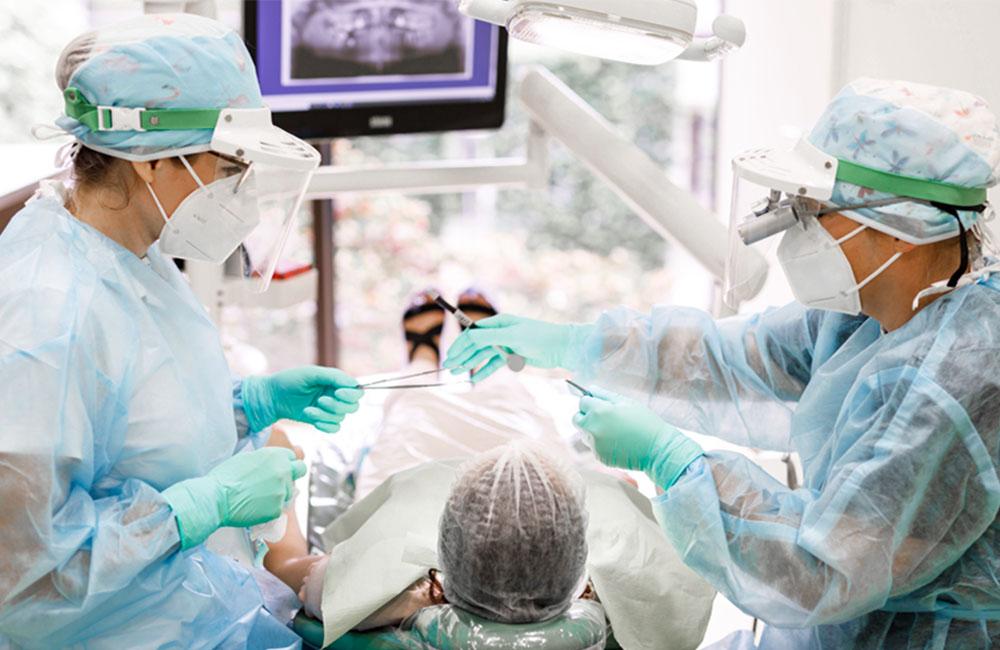 Good to know! Among the factors that have strong effects on the appearance of our teeth, the following ones are included:
Certain

foods

, such as

beets

or

blueberries

;

Certain

beverages,

such as

coffee, tea,

or

red wine;

Smoking;

Certain

medications,

including

antibiotics;

Bacterial plaque;

Some dental trauma.
To achieve a healthy, white, bright, and natural smile, our doctors use professional solutions and state-of-the-art equipment:
Beyond Dental USA is a fast and safe teeth whitening method, performed by applying a gel to the surface of the teeth and activating it with the help of a special lamp. In just one session, your teeth can become whiter by up to 8 shades. 
The Beyond Max Whitening Gels are based on a 35% concentration hydrogen peroxide formula, which, used with a desensitising solution, provides excellent teeth whitening results.
Cosmetic dentistry in Iași: types of aesthetic dentistry
In addition to teeth whitening, improving the appearance of your smile can also be achieved through dental veneers or dental jewellery, both of which are tools of cosmetic dentistry, in this context.
Dental veneers use custom-made pieces that mimic the shape of the tooth and are placed on its front surface, using specially designed cement. In modern dentistry, there are two types of dental veneers:
Composite veneers

made from a special filling material that can be applied partially or entirely to the tooth surface, either directly or indirectly through impression and milling.
Ceramic veneers

made from a translucent material that provides a natural-looking final result and better long-term colour resistance.
Most often, dental veneers are a solution for dental anomalies such as: 
uneven teeth colour;

stains;

dental discolourations;

dental crowding;

unattractive gaps between teeth;

cracks or 

fractures. 
Dental jewellery is one of the most modern forms of cosmetic dentistry which involves accessorising the teeth by attaching jewellery to the tooth enamel, using a special adhesive. The most commonly used and appreciated accessories are:
Zirconia gemstones

and 

Swarovski crystals
If you wish to enhance your smile through the services of cosmetic dentistry in Iași, you can contact us HERE, to schedule an appointment. The iSmile dentists will provide the most suitable treatment plan in order to achieve the results you desire.