Having our own dental laboratory in Iași allows us to provide patients with personalised dental restorations that are executed quickly and meticulously. This process is based on the use of state-of-the-art, modern technologies.
Through the use of CAD-CAM technology, digital information is captured during the scanning process, replacing traditional dental impressions. With the aid of digital design, this information is processed and transformed into prosthetic, orthodontic, or surgical solutions within our laboratory. Utilising an exclusively digital patient-dental technician workflow ensures high-precision preservation of dental information, resulting in rapid and precise treatment, significantly enhancing patient comfort.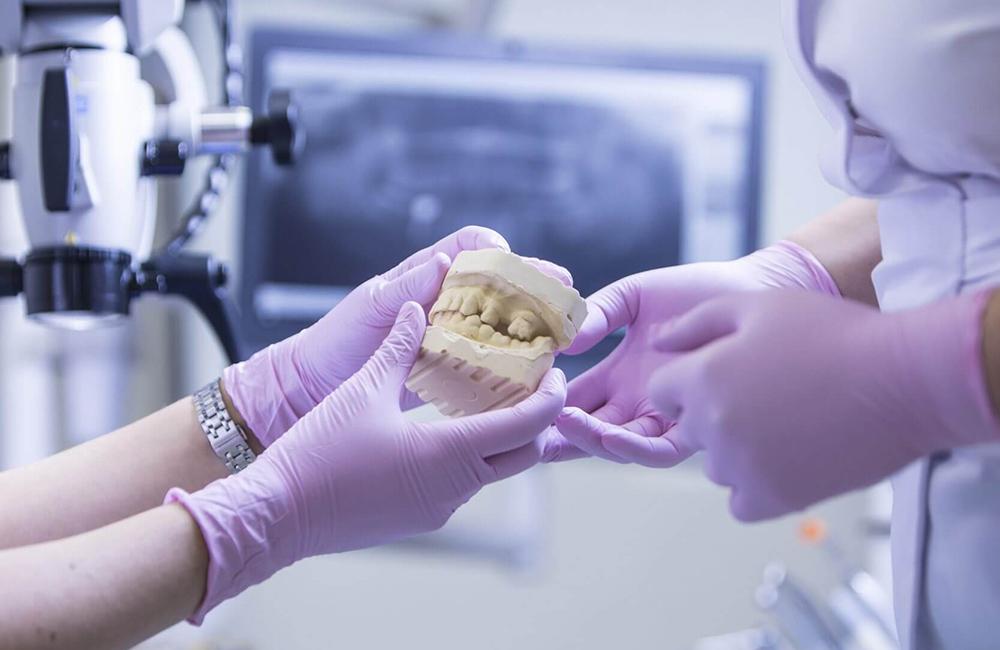 The CAD-CAM technology used in the iSmile laboratory includes:
Wet and dry milling machines;
Acrylic resin printing equipment;
Sintering and crystallisation furnaces. 
and it enables the processing of all necessary materials – titanium, zirconia, E.max ceramic, resins, PMMA, and composite materials.
In the iSmile laboratory, we create: 
Temporary or permanent prosthetic crowns made of ceramic, metal-ceramic, zirconia, zirconia with ceramic, or PMMA;

Ceramic dental veneers;

Dental bridges;

Crowns on dental implants;

AllOn4, AllOn5 or AllOn6 dental implants;

Invisible aligners;

Orthodontic retainers;

Bruxism or relaxation splints;

Surgical guides.
Dental laboratory in Iași: the advantages of the iSmile laboratory
Quality control and precision are an ongoing commitment of our team. We also believe that using high-quality dental materials, combined with the talent of our dental technician, leads to the creation of personalised, functional, and aesthetic dental works.
We have integrated the laboratory into our clinic with the aim of aligning dental technical procedures with our standards and values. This allows us to offer patients advantages such as:
Customised prosthetic works for each individual case;

Efficiency in execution;

Use of biocompatible materials;

High aesthetic and functional quality for dental works;

High precision of dental pieces;

Enhanced comfort.
If you need specific works provided by a dental laboratory in Iași, you can schedule a consultation at our clinic, using one of the available contact options, HERE.