The iSmile dental clinic offers various types of dental crowns in Iași. This page provides details about the dental crowns recommended by our doctors, as well as important information about the technology used to create them.
A dental crown is a prosthetic piece that replaces, morphologically and functionally, the damaged coronal part of a tooth. When attached to an implant, it can also replace a missing tooth.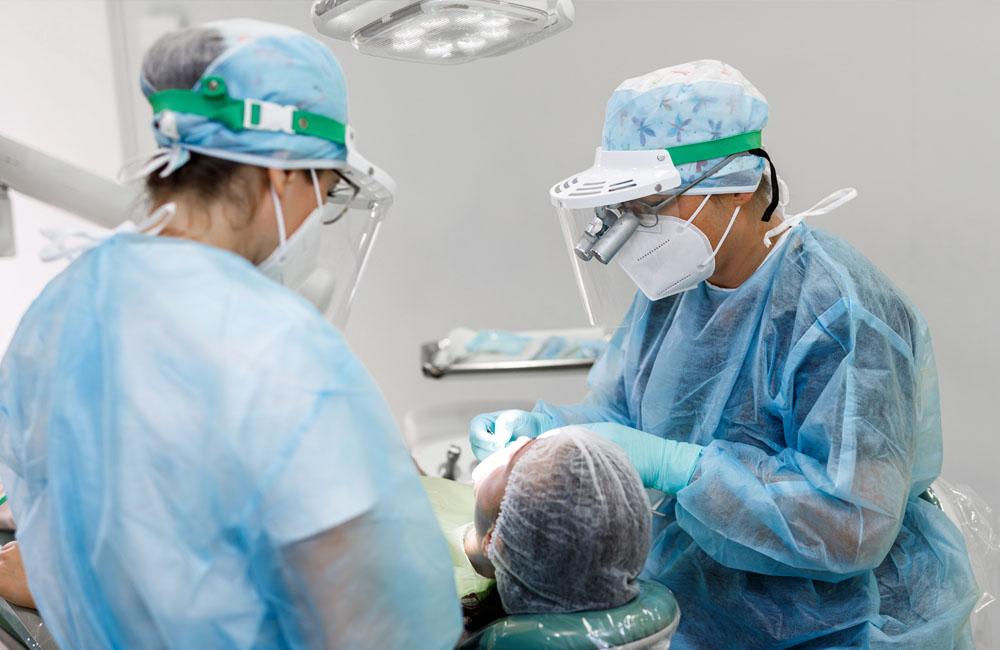 The iSmile dentists use various types of dental crowns, depending on the clinical case: 
PMMA dental crowns

. These are aesthetic, temporary crowns with a limited usage indication – usually a few months – that precede the definitive prosthetic solutions. 

Zirconia dental crowns.

These are definitive aesthetic dental crowns made from multilayer zirconia blanks, which replace the missing crown of one or more teeth using a dental bridge or dental implant. 

Zirconia dental crowns with ceramic layering.

Due to the added ceramic layer, in addition to the mentioned morphological and functional characteristics, these types of crowns have a more pleasant appearance than the traditional ones.

All-ceramic crowns.

They are made from milled or pressed ceramic, such as E.max (Ivoclar), and are intended for the front teeth area, meeting the highest aesthetic requirements. 
Dental crowns in Iași: manufacturing technology
The dental crowns used in our clinic are entirely manufactured using CAD-CAM digital technology:
the oral cavity is scanned using an intraoral scanner, the Trios 3Shape;

the obtained digital image is then transmitted to the laboratory, allowing for the quick and precise fabrication of the required dental crown.
Good to know!
When it comes to dental crowns on implants:
only custom abutments are used, in order to preserve an optimal gingival profile;

screw-retained crowns are exclusively employed, allowing quick access to the implant platform when necessary.
If, after reviewing this information, you believe that dental crowns in Iași could solve your dental issues, we invite you to schedule a consultation at our clinic, by accessing this link.